Pop-up & event channel playout with makalu POPUP
Pop-up channels have enjoyed great popularity among broadcast and media companies and viewers alike in recent years. They can be launched easily with a limited budget and at short notice for a specific event or occasion. Businesses also use their own pop-up channels to build brand presence and engagement by delivering exclusive content to viewers who opt into the channel. Therefore, pop-up channel playout is ideal for broadcasters, publishers and content owners who need a fast and cost-efficient way to reach out to many people.
Offer thematic viewing experiences
Provide your audiences with content tailored to their interests by spinning up pop-up and event channels. Cloud-based production and distribution with makalu POPUP enables you to quickly create, provision, test, and operate a channel. It offers flexible distribution options and enables media companies to demission a channel shortly after its duration ends.
Start pop-up channels at short notice only when they are actually needed
Deliver customized content with limited duration
Shut channels down immediately afterwards
Easily test new markets and take channels down again just as quickly
Core benefits
Customizable
Tailor-made solution through customization: Expe­rienced broadcast technology experts and highly skilled software developers.
Limited duration, endless Involve­ment

Launch multiple channels to create tailor-made viewing experience with live or shelved content.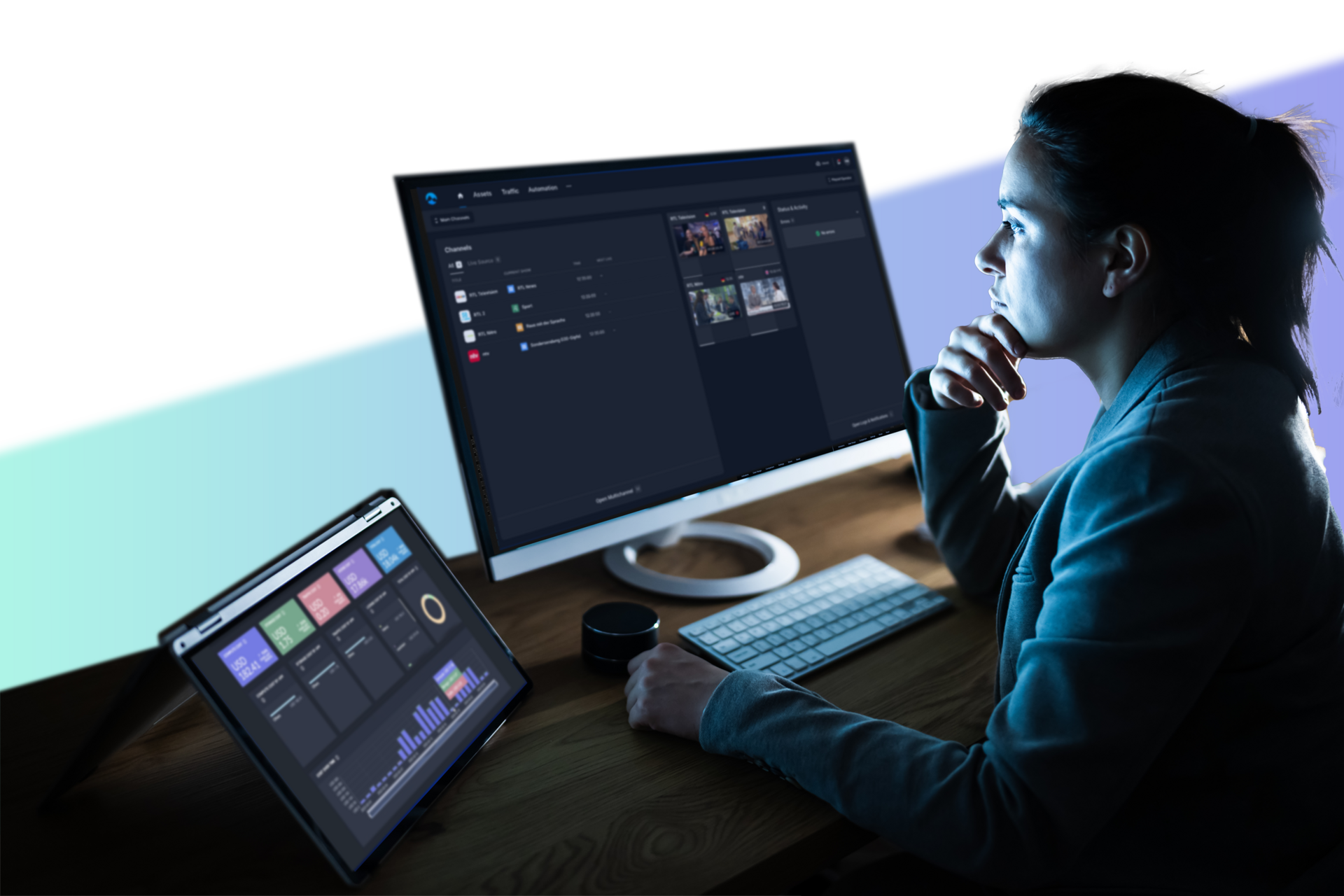 Fits your budget
Go for a fair "pay-as-you-grow" strategy to lower your operational and capital costs.
Highly scalable and flexible
Adapt the solution to your needs at any time.
100% remote
Web-based, location-independent configuration and usage. Operate from anywhere at any time.
Full service needed?
If desired, we take care of your pop-up business.
Core compo­nents
Ingest
Included Asset Uploader to upload content. Files are automatically processed (e.g. thumbnail, low-res video file and media information).
Graphics
Auto­mation and playout graphics in one system. Graphics can be scheduled or triggered by the operator.
Playout
One or more players running on playout instances in single or 1+1/m+n redundancy mode, that are seamlessly playing video files from a playlist.
Ad insertion
A dynamic ad triggering feature enables to signal ad insertion opportunities that can be used by downstream systems to automatically replace content parts.
Recording
Integrated ingest solution for batch, crash, loop and schedule recording. Suitable for use in professional studio environments as well as for compliance recording.
Tailored to your needs
makalu can be tailored to your needs and your company. Together, we analyze your requirements and define the best configuration. Scalable and adaptable – for the future success of your business.
Expe­rience how we support your company.
Deep dives
Blog posts, white papers, user stories, tech insights
Contact
Let's talk
You need a demo or want to talk to an expert?