Content publisher: reach your audience across multiple distribution channels
As a content publisher, you manage a large amount of content and always strive to bring it as quickly, broadly and efficiently as possible to target groups that are increasingly looking for convenience and flexibility in their media consumption.
With makalu cloud playout automation, you can accommodate this new consumer behavior and reach your audience across multiple distribution channels with minimum investment. Create your own TV channels easily to monetize your content both through 24/7 linear channels and targeted linear delivery.
makalu cloud playout software is based on a manufacturer-independent, service-oriented architecture to achieve a maximum level of flexibility and scalability.
Take the next step and create new revenue streams
Expand your reach and deliver compelling content in the highest quality. makalu gives you total control over any step along the media supply chain to maximize the value of your content.
Since makalu is cloudbased, there is no need to purchase hardware or servers, Simply use your browser to control everything and scale the infrastructure up each time you want to grow your system.
Flexibility
makalu offers the ability to scale the infrastructure up or down as needed, allowing content owners to accommodate changes on demand and minimize costs.
Accessibility
As a cloud-based solution makalu can be accessed anytime from anywhere via browser, enabling you to manage your broadcasts more efficiently and effectively.
Cost-effectiveness
With its transparent SaaS model and predictable TCO, makalu can significantly reduce the costs associated with traditional playout systems, including hardware, software licenses, and maintenance.
Reliability
We maintain and update makalu, reducing the risk of system failure and ensuring that you always have access to the latest technology.
Tailored to publisher's needs
makalu cloud playout will make everyday life significantly easier for publishers. Getting content out to your audiences is easy, fast and cost-effective. Benefit from great flexibility, accessibility, reliability and efficiency.
All-in-one Cloud Playout Auto­mation

for broadcasters, publishers and content owners
What do you want to create?
makalu meets your needs
Taking many different perspectives is key to drive innovation. makalu offers lots of benefits for lots of people. To find out which ones are the most important for you, tell us what's your job.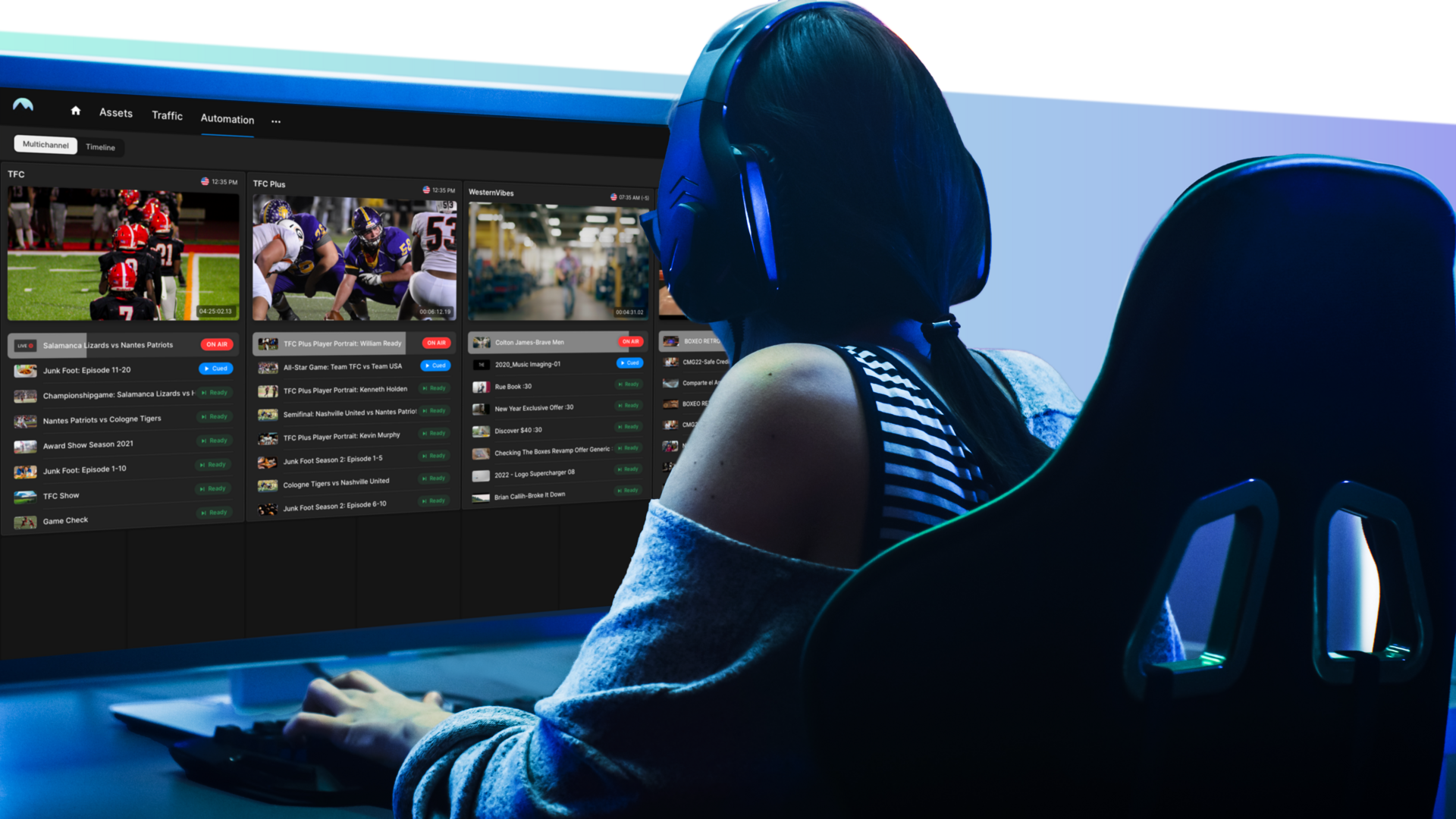 Fantastic GUI
Easy handling, seamless functionality and maximum user experience for operators.
Automatic up & down cross-converting
Convert many different video files in no time.
100% remote
Web-based, location-independent configuration and usage. Operate from anywhere at any time.
Services for operations
If desired, we take care of your playout business.
Contact
Let's talk
You need a demo or want to talk to an expert?