Distribute and monetize your content with cloud playout
As content owner your organization holds the rights to a very large amount of content, such as sporting events, corporate media, movies and videos, or TV shows. Now you ask yourself how to distribute and monetize this content.
As was common until recently, you could work with external distributors, publishers, and broadcasters to reach your target audience. But why not share your own content yourself and generate new revenue streams.
Keep up with latest industry trends
Thanks to the many freedoms offered by cloud-based playout, content owners now take content distribution into their own hands – without much technical or financial effort.
With makalu you are totally in charge of any step along the entire media supply chain to maximize the value of your content. Maintain your competitive edge and benefit from these advantages
Flexibility
makalu offers the ability to scale the infrastructure up or down as needed, allowing content owners to accommodate changes on demand and minimize costs.
Accessibility
As a cloud-based solution makalu can be accessed anytime from anywhere via browser, enabling you to manage your broadcasts more efficiently and effectively.
Cost-effectiveness
With its transparent SaaS model and predictable TCO, makalu can significantly reduce the costs associated with traditional playout systems, including hardware, software licenses, and maintenance.
Reliability
We maintain and update makalu, reducing the risk of system failure and ensuring that you always have access to the latest technology.
Tailored to content owner's needs
makalu allows you to reach your audience through multiplatform content delivery and distributes your content and brand e.g. via satellite, cable, web, OTT, and IPTV. It automates many manual processes, freeing up time for you and your operators to focus on other aspects of your business, and reducing the risk of human error. And in case you don't want to deal with playout yourself, we take care of it for you.
In summary, makalu cloud playout offers content owners greater flexibility, accessibility, cost-effectiveness, reliability, and efficiency, enabling them to deliver high-quality content to their audiences – with great ease and confidence.
All-in-one Cloud Playout Auto­mation

for broadcasters, publishers and content owners
What do you want to create?
makalu meets your needs
Taking many different perspectives is key to drive innovation. makalu offers lots of benefits for lots of people. To find out which ones are the most important for you, tell us what's your job.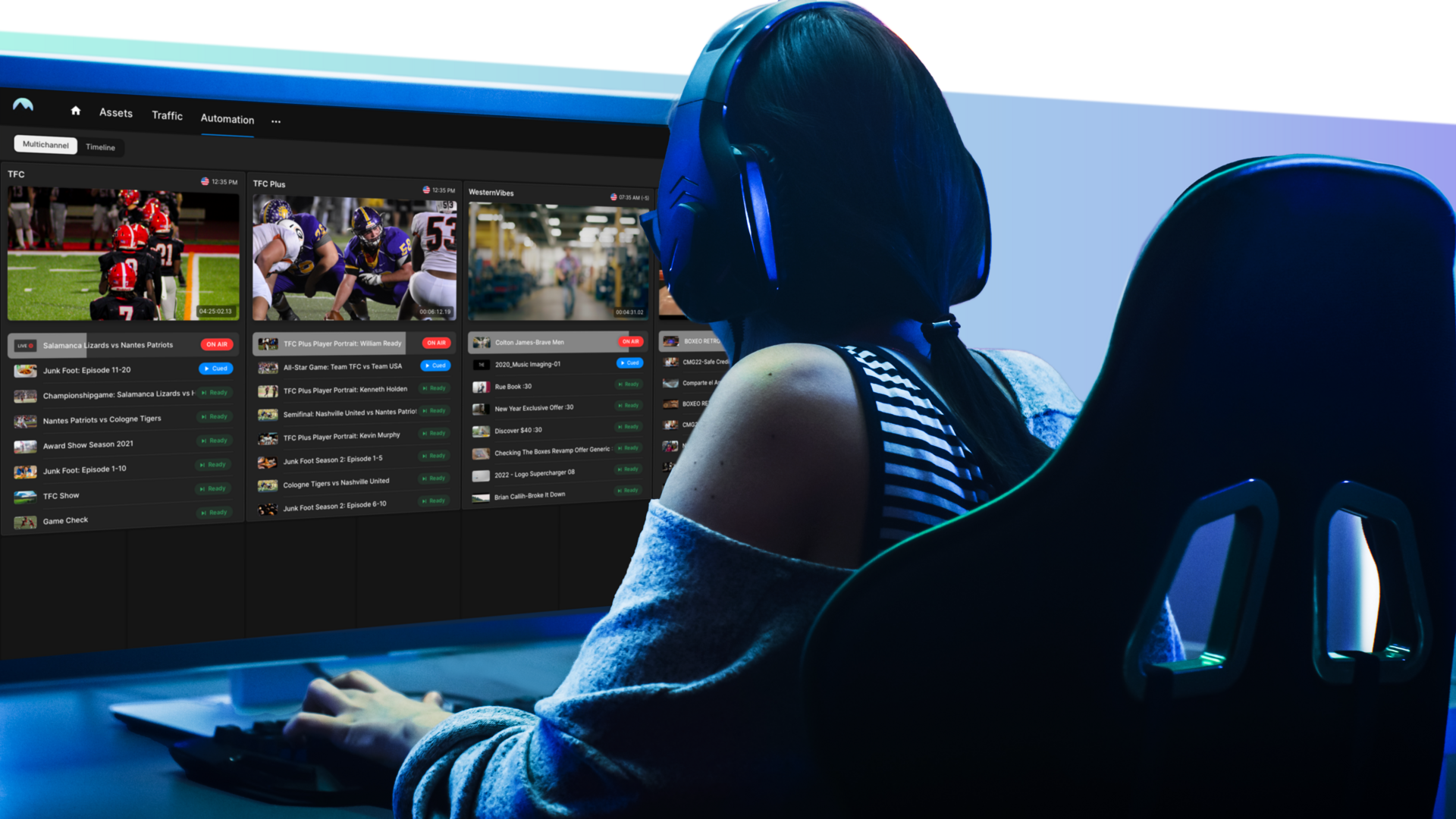 Fantastic GUI
Easy handling, seamless functionality and maximum user experience for operators.
Automatic up & down cross-converting
Convert many different video files in no time.
100% remote
Web-based, location-independent configuration and usage. Operate from anywhere at any time.
Services for operations
If desired, we take care of your playout business.
Contact
Let's talk
You need a demo or want to talk to an expert?