makalu cloud playout: Create new linear channels. Fast, easy and secure.
Deliver compelling content quickly, reliably and at the highest quality on any given device: makalu is the software-defined cloud playout automation that helps you succeed in a competitive media landscape with changing audience habits.
makalu enables a full-featured end-to-end signal workflow – from ingest to distribution – and covers further media tasks such as storage, media management, transcoding, graphics, planning, playout and streaming.
makalu is designed for managing and distributing linear content to broadcast, IPTV, OTT and social media platforms. It runs on most public or hosted private clouds as well as on virtualized environments.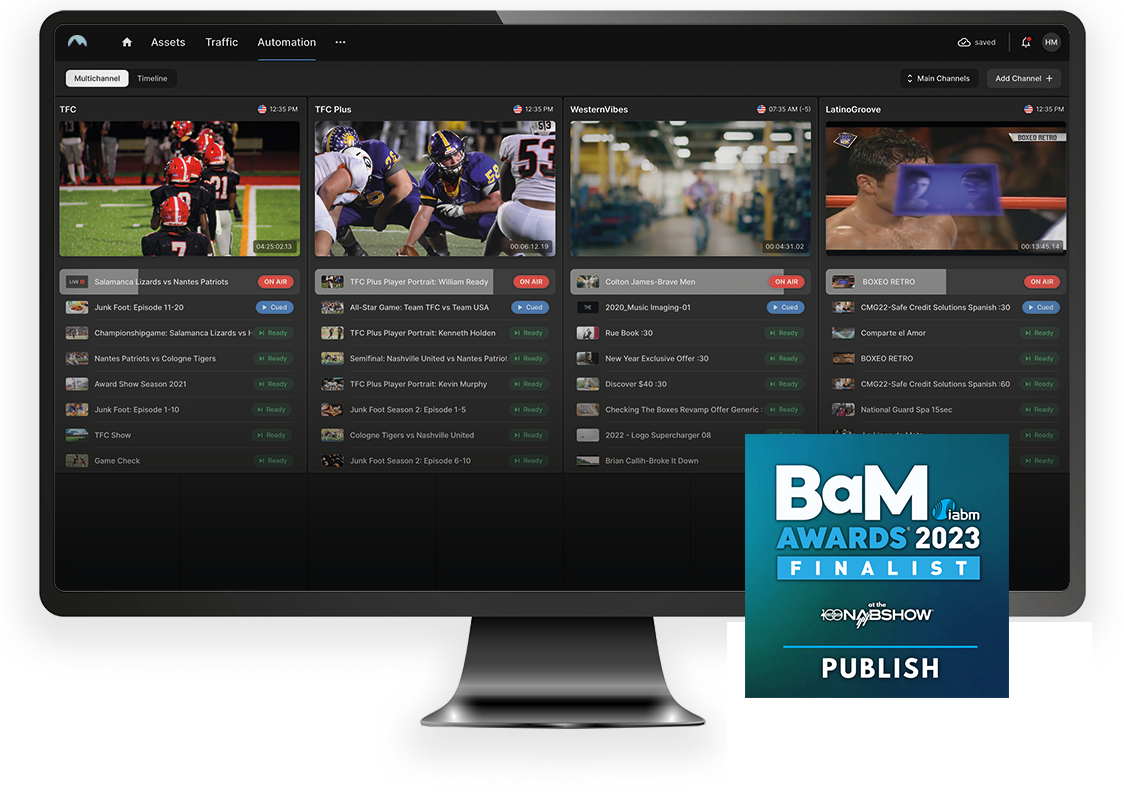 Go for gold with pop-up channels
Extend your playout capacities in no time for live sports coverage
2024 will be full of fantastic sports events: Venues like the Summer Games, the European Football Championship, and the Ice Hockey World Championship are eagerly anticipated by sports fans worldwide – and they are getting closer every day ...
Deliver your high-value content to your audiences the easy way: Pop-up channels have taken center stage as a game-changer, providing an electrifying and budget-friendly track to enrapture viewers during momentous events.
Great features, great benefits, great experience
Fast start-up
Easy deployment through cloud-native modeling.
Last minute changes
Rundown changes concerning clips, graphics, subtitles, audio, live and metadata.
Optimal integration
Easy to integrate into existing infrastructure, e.g. traffic, graphics and MAM systems.
Multi-platform delivery
Broad audience reach via satellite, cable, smart TV apps, OTT and IPTV.
Pay as you grow
Usage-based pricing model allows to spin up pop-up and event channels and to test new formats at moderate costs.
Customizable & flexible
Tailor-made solution through customization. Highly scalable and OTT-ready.
99.99% uptime
Cloud architecture ensures a secured 24/7 signal distribution.
Full set of broadcast-grade functionality
End-to-end workflow with ingest, schedule, transcoding, graphics, playout, ad insertion.
All-in-one Cloud Playout Auto­mation

for broadcasters, publishers and content owners
What do you want to create?
makalu meets your needs
Taking many different perspectives is key to drive innovation. makalu offers lots of benefits for lots of people. To find out which ones are the most important for you, tell us what's your job.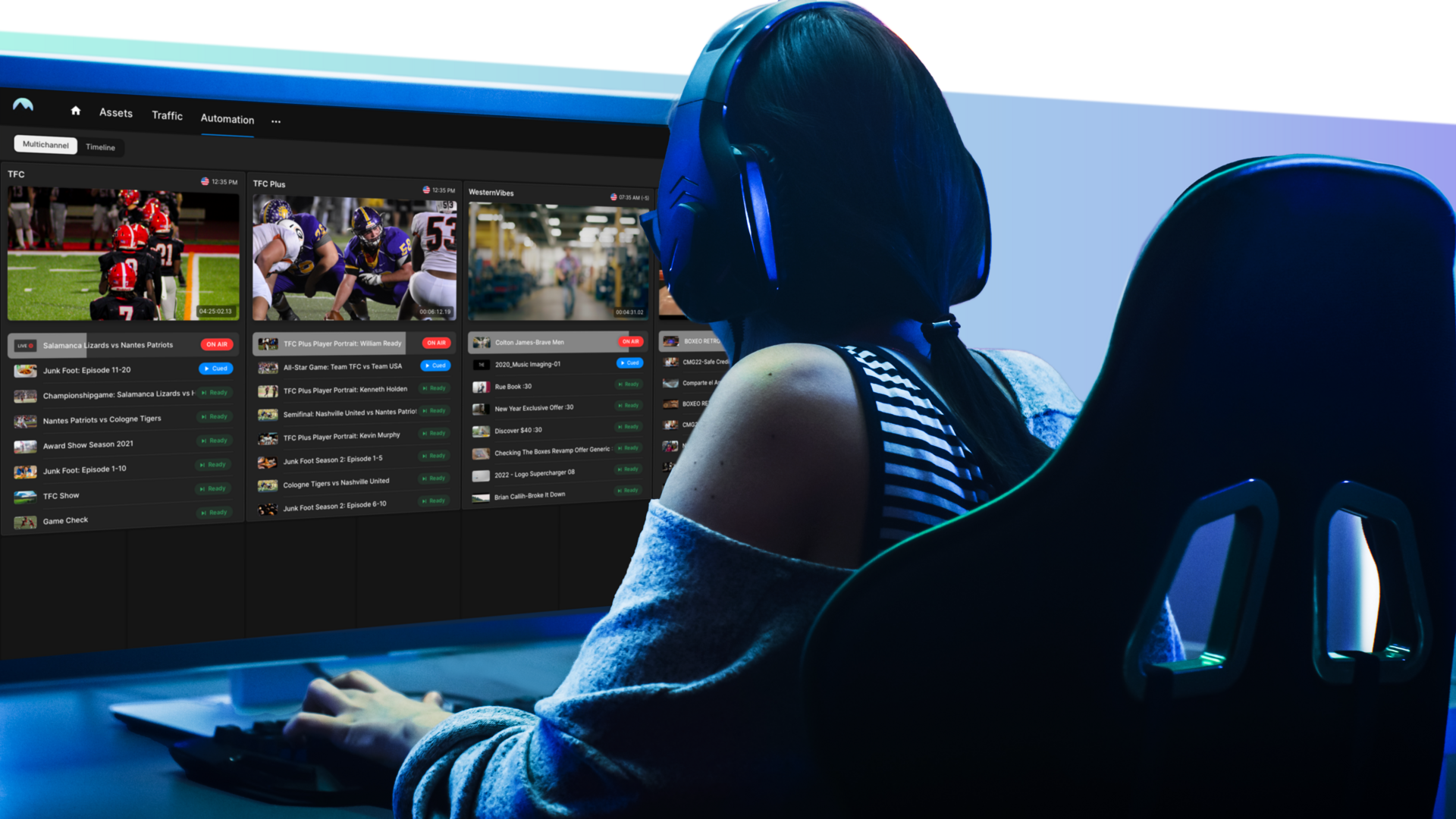 Fantastic GUI
Easy handling, seamless functionality and maximum user experience for operators.
Multi-channel planning tool
Quickly build primary and and opt-out schedules for your program.
100% remote
Web-based, location-independent configuration and usage. Operate from anywhere at any time.
Full service needed?
If desired, we take care of your playout business.
makalu is a Qvest product
Making your playout business better
makalu is a pure software-defined, cost effective and highly automated cloud playout solution developed by Qvest. Our team consists of experienced broadcast technology experts and highly skilled software developers. This allows us to provide maximum performance, technology and expertise for any kind of media project.
Contact
Let's talk
You need a demo or want to talk to an expert?